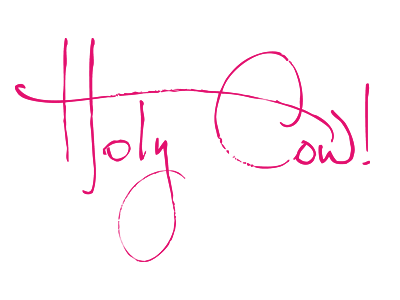 Holy Cow! Creative was so happy to be briefed on the design of the new visual identity for Smart Climate Solutions. With long-standing ties to the business owners, we were impressed by their ideas and their passion for expanding and evolving a very successful family business. They provided us with a comprehensive project brief which had been clearly and thoroughly thought out, which for us is always a predictor of a great outcome – the more information a design brief contains, the more immersive our approach can be.

After a period of research and discovery, we designed the Smart Climate Solutions visual identity to achieve a professional yet approachable look and feel. It needed to portray hot, cold and 'green' temperature values in a clean, modern way to reflect the various business services.

After exploring the many different ways that temperature is measured and recorded, the immediacy and simplicity of the classic mercury thermometer lines made it the best choice for the basis of the logo. These lines can also be interpreted as the horizontal air flow created by air conditioning.

Combined with the logotype bearing the business name, the temperature bars immediately indicate what Smart Climate Solutions does. They are also a impactful graphic device for use on various brand applications.

The colour palette includes a range of blues to convey depth and stability and to present a contemporary brand identity.

The typography is soft and approachable with considered spacing, and the rounded edges of each character are mirrored in the temperature bars to create a cohesive feel throughout.

We loved working with the team at Smart Climate Solutions to create their new visual identity and we wish them all the very best in the launch of their new brand.