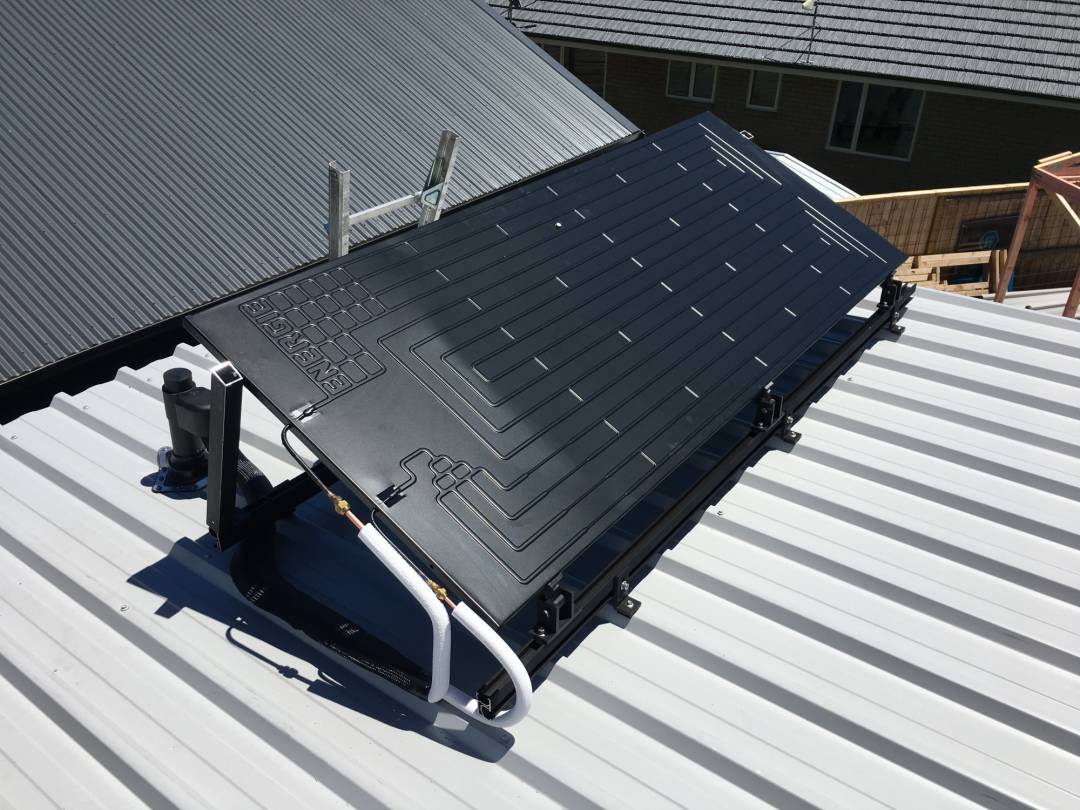 Thermodynamic solutions = warmth in the coolest of situations.

Perfect for hot water supply to houses, pools, spas and underfloor heating applications.

How it works:
A thermodynamic solar system uses just one mechanical element that requires electricity. This element is a low energy consumption compressor and is extremely efficient – it captures heat from the environment through solar radiation and can operate at temperatures as low as -15 degrees C by capturing heat in the environment and transmitting it to the water, even on days without sun or at night. It even works in snow.

Thermodynamic solutions work a bit like a refrigeration system in reverse. They cost a little more to set up, but offer maximum savings long-term, are practically maintenance-free and last for years.

Interested? Give Smart Climate Solutions a call and we'll have a chat about how a thermodynamic system might work for you.

Related Services